Are you looking for a solution for your industry or do you have a technical problem that needs solving?
Return
Robotics & Automation
MB Frigo Group has invested in the automation of the existing refrigeration technology production line.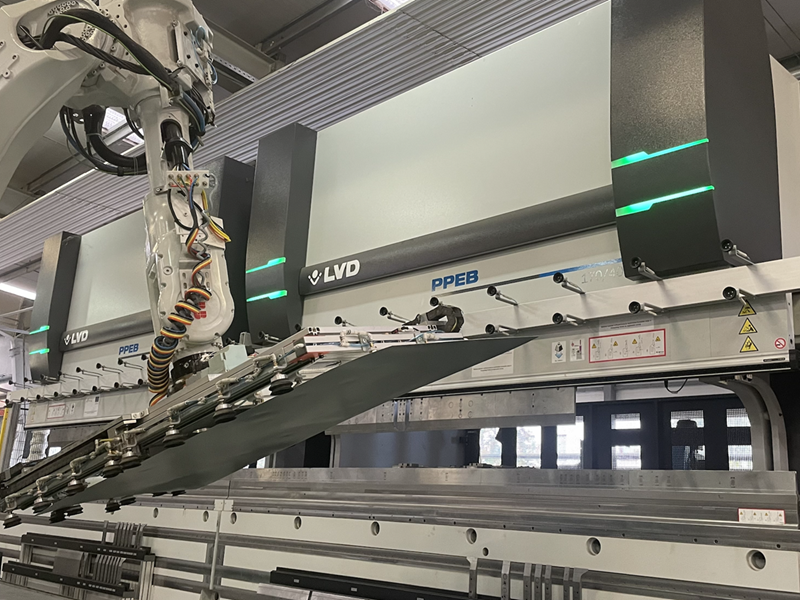 As leaders in the refrigeration and air conditioning equipment market, we continually invest in technology development to provide our partners – customers with value-added products.
This investment is part of the philosophy that drives us and aligns with our business mission – with high-quality and recognizable products, innovative solutions, and excellent service, we aim to improve the quality of life for every user of our products or services.
Robotics & Automation
Our product range includes the manufacturing of:
Top Quality
From the very beginning, our product range stands out for its quality, flexibility, and the ability to tailor products to customer requirements. Thanks to our top quality, we have successfully introduced MB Frigo refrigeration devices to European Union countries such as Austria, Germany, Switzerland, Denmark, and more.
Enhancing Competitiveness and Business Development
According to the development strategy and with the help of funds from the European Regional Development Fund, we invested 19 million Croatian Kuna in the development of new technologies. Specifically, this investment is part of the "Enhancing Competitiveness and Business Development of MB Frigo d.o.o." project. The project addressed the lack of production capacity to meet the needs of existing clients, acquire new ones, and enter new markets. A significant part of the project involves the introduction of a robotized line for processing sheet metal parts and structures.
Robotized Production
With the introduction of robotics, production flows have become more fluid, and business processes are automated, increasing efficiency, quality, repeatability, and minimizing the number of non-compliant products. Finally, here is good news for those concerned about robotics in the workplace: our former CNC machine operators have successfully become programmers for flexible tandem robotic cells for sheet metal punching and bending.
With the modernization through the implementation of automation and the upcoming digital business process management system, conditions for Industry 4.0, known as smart factories, are being created.