Are you looking for a solution for your industry or do you have a technical problem that needs solving?
Return
Chillventa 2022
This year, MB Frigo Group once more presents innovations in refrigeration technology at Chillventa, the largest international trade fair for refrigeration and air conditioning equipment. The fair will take place in Nuremberg, Germany from October 11 to 13, 2022.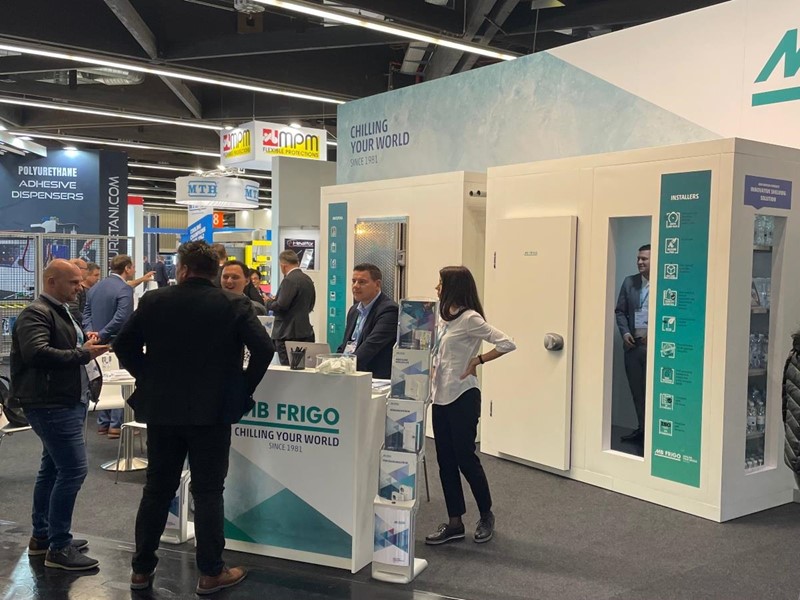 The Chillventa international fair is renown for presenting trends from the world of refrigeration and air conditioning technology. The main theme of the fair will be energy efficiency with an emphasis on energy saving, as well as environmentally acceptable solutions in commercial and industrial cooling. This year, MB Frigo Group will present a comprehensive solution for refrigeration systems with an emphasis on the Arctic Line - the ArctiCell modular cold rooms and the ArctiCo2 cooling units with the natural refrigerant CO2 (R744). ArctiCell modular cold rooms Custom-made cold rooms - complete adaptation to the space Low cost of ownership during the life cycle of the refrigeration system (high energy efficiency) Invisible panel joint Quick and easy assembly without the use of electrical tools Without the use of silicone on the joints ArctiCO2 cooling units the latest technology enables optimal operation and savings in energy consumption of more than 25% in comparison with the HFC products that were used so far. The Arctic line of refrigeration equipment is adapted according to the F-Gas regulation (Regulation 517/2014 on fluorinated greenhouse gases) and the very choice of equipment from the Arctic line represents an investment into the future, energy saving, and environmental protection.